Feel like a bit of humor today? Listen to Irreconcilable Differences, a 10-minute skit of two seniors arguing about which side of the toilet paper roll should come off.  It's FREE.
Irreconcilable Differences
Just Released.  A novella by Tom and now available, the audiobook.  Click on the image to go to the info page for a sample and Chapter One, FREE.
Click on the image to learn more about getting this book.
It's not an audiobook yet, but the audio is on the way.
Just Released.  Chapter 1 FREE on the Info Page
(click on the image to go to the info page)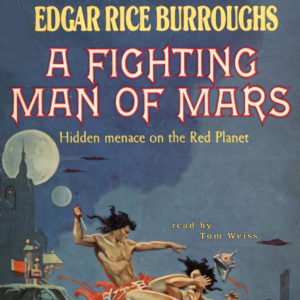 Sample
Tom's Audio Books is a site that provides links to free and paid audiobooks.  Many of Tom's free short stories and books are in the public domain and have been recorded as a volunteer of Librivox.  
On this site, you will also find links to over 100 Audible.com books and stories Tom has recorded.  If you see a headphone symbol at the title on the menu,
you can listen to the first chapter of the book FREE – click on the link to the webpage.
You can listen to the free books and radio shows online near the bottom of the selected page by clicking on a chapter or show to start the audio player.
Please select from any menu items at the top of the page and enjoy!
Tom