Coming in April – The Caves of Fear by John Blaine (a mystery for teens of all ages)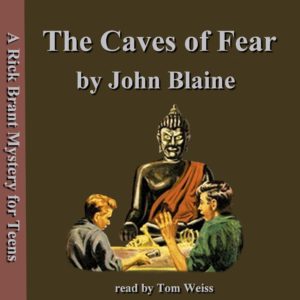 You can listen to the first chapter free, right here.
(Please bear with me while I fix issues on the website.  All links and images will be working soon.)
Just Released  – The Tale of Old Dog Spot by Arthur Scott Bailey

Click on the cover to go to the info page.
Sample
Tom's Audio Books is a site that provides links to free audiobooks – no strings attached. Many of the free short stories and books recorded by Tom are in the public domain and have been recorded as a volunteer of Librivox.  On this site, you will also find links to Audible.com books and stories that have been recorded by Tom.  
You can listen to the free books and radio shows online near the bottom of the selected page by simply clicking on a chapter or show to start the audio player.
Please select from any of the Menu items at the top of the page and enjoy!
Tom