A new Science Fiction Release by George O. Smith,  Award Winning Science Fiction Author – click on the image to go to the info page
Coming in September – A new Thornton W. Burgess children's book – The Adventures of Mr. Mocker!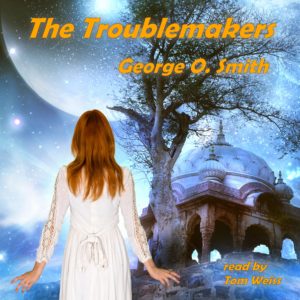 Sample
Tom's Audio Books is a site devoted to providing links to absolutely free audio books – no strings attached. Many of the free short stories and books recorded by Tom are in the public domain and have been recorded as a volunteer of Librivox.
On this site, you will also find links to Audible.com books and stories that have been recorded by Tom.  
You can listen to the free books and radio shows online near the bottom of the selected page by simply clicking on a chapter or show to start the audio player.
Please select from any of the Menu items at the top of the page and enjoy!
Tom