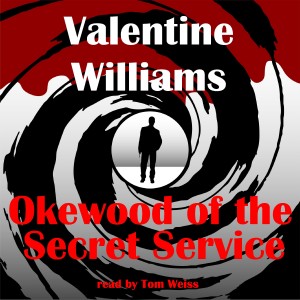 Sample
First Chapter FREE – about 14 minutes
Click on the artwork above to go to Audible.
A missing national treasure. A dancer who might be a spy. A double agent. An old actor. A murder. How are they all interconnected? Desmond Okewood, new to the British Secret Service, must impersonate a German agent, infiltrate a band of traitors, and discover the connections.
Valentine Williams was a journalist and writer of popular fiction. He was the eldest son of the chief editor at Reuters and was awarded the Military Cross as a soldier in World War 1. After World War 1, he began writing thrillers. His works include the Secret Service Series, of which Okewood is a part.