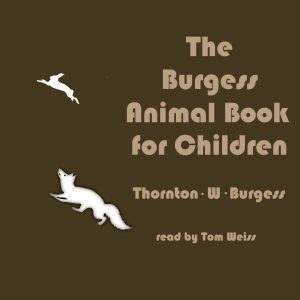 Chapter One FREE – about 11 minutes
Peter Rabbit would like to know more about the four-footed friends who share the Green Meadows and Green Forest with him. Old Mother Nature is only too happy to help and holds a "school" for Peter. Along the way, many others of the Green Meadow and Green Forest creatures join Peter at school as he learns about his neighbors. As with all Thornton W. Burgess stories, young listeners gain positive values while learning a great deal about the animals that share their world.
Thornton W. Burgess was a conservationist and author of children's stories. He loved the beauty of nature and its living creatures so much that he wrote about them for 50 years. By the time he retired, he had written over 170 books and 15,000 stories for a daily newspaper column.
Get the Kindle book with illustrations so your child can read along. Just click on the image below.