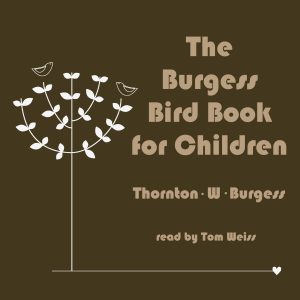 Click on the artwork to go to the Audible download page.
First Chapter FREE – about 9 minutes
Sample
Did you know a nuthatch is the only bird that can go down a tree headfirst? Or that a Cowbird lays her eggs in other bird's nest for them to raise? Or that owls cannot roll or move their eyes? Peter Rabbit learns these things in my latest audio book for children.
Get the Kindle book with illustrations so your child can read along. Just click on the bird image below.
Thornton W. Burgess was a conservationist and author of children's stories. He loved the beauty of nature and its living creatures so much that he wrote about them for 50 years. By the time he retired, he had written over 170 books and 15,000 stories for a daily newspaper column.